What if students fell in love with social studies?
---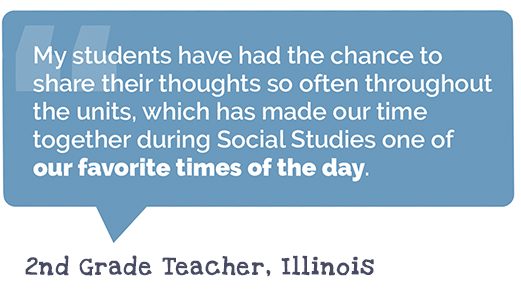 Inquiry Journeys engages and inspires students to investigate the stories of their community, state, and country, helping them build deep social studies knowledge, develop critical thinking skills, and discover how they can contribute to our democracy.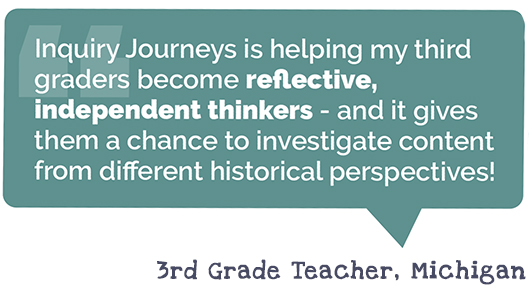 ---
Fill out the form to speak with an inquirED team member to find out how Inquiry Journeys can meet the needs of your school or district.